Important information concerning the Coronavirus!
Important information concerning the Coronavirus!
Courses in the winter semester start on 2.11.2020. Still most courses of the Institute of Computer Science will be offered in digital form. Examinations will be conducted mainly in attendance. Detailed information about individual courses and exams can be found in Stud.IP, UniVZ and FlexNow.
The staff of the Institute of Computer Science will continue to work in home office. You can contact them via phone or e-mail. The university management together with the Staff Council decided to extend the current home office regulation until 30.09.2020.
Also, the Office of the Dean of Studies of Computer Science including the study advisory service will remain closed until further notice. You can reach the study consultants by e-mail: studienberatung@informatik.uni-goettingen.de. Further information and telephone consultation hours are announced on our blog.
Please also note the university's information pages for students on the current situation. The websites are updated regularly.
(Last updated: 18.09.2020)
Office hours
Consultations are currently only possible online (via BigBlueButton) or by phone. For complex issues we recommend a consultation by appointment.
Consultation appointments can be booked via Stud.IP. Please refer to the Stud.IP profiles of our study advisors listed under "Team". You will find the appointment schedule at the bottom of the respective Stud.IP profile page.
Of course, we are still available by e-mail:
studienberatung@informatik.uni-goettingen.de
or by phone during the following office hours:
Mon: 13-15 Uhr,
Tue: 13-15 Uhr,
Wed: 9-11 Uhr,
Thu: 9-11 and 13-15 Uhr
Team
B.Sc. Applied Computer Science, B.SC. Applied Data Science and double-major Computer Science:
M.Sc. Applied Computer Science:
M.Ed. Computer Science:
For questions about the program M.Ed. Computer Science please contact Prof. Strecker (research group
Didactics of Informatics
):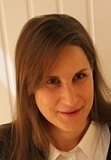 Topics
We advise you in all questions concerning the study of Computer Science, Applied Computer Science and Applied Data Science in Göttingen.
Topics with which you can come to us include:
Structure and planning of your studies, e.g.,

Study plans
Selection of a specialization

Mentoring model (Applied Computer Science M.Sc.)
Compulsory study advisory service
Questions about study and examination regulations
Bachelor/Master theses
Problems during studies
Hardship applications (informal by e-mail to Heike Jachinke)
Acceptance of external examinations
Questions regarding key competencies
Orientation for prospective students
Students with subsidiary subject Computer Science
Change of subject/reorientation
Pregnancy/Maternity protection (contact: Anne-Kathrin Schultz)
further personal topics like compatibility of academic studies and family, barrier-free studying, transgender, discrimination, etc.
Applications for examination authorizations, research-oriented projects, internships and information on theses can be found on our web page
Forms and Regulations
. Further applications such as hardship applications can be submitted informally, also by e-mail, with the necessary proofs. Please submit all documents via our
Study Administration Office
.
For questions regarding our programme specializations and application fields please contact the representatives. Contact details can be found on the programme web pages.